Superior equity analytics
Get an instant overview of an investment opportunity or build advanced models with Infront's smart and comprehensive analytics. In-depth data on over 70,000 listed companies, with up to 30 years of fundamentals, consensus estimates from Factset and Infront Company Data, all combined with unrivaled Excel-integrations.
Standardized Financials
Infront delivers comprehensive and high-quality data on worldwide listed companies. Standardized financials ensure consistent calculations across markets and industries, and facilitates comparability across peers.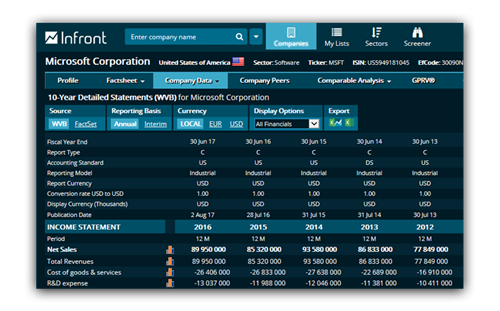 Multiples and Ratios
Maximize your insight with comparative multiples and ratios charts across companies, indices, sectors, and your customized peer group.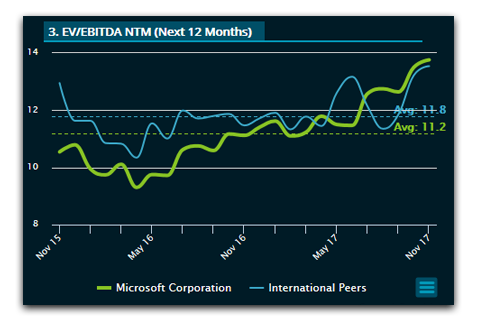 Find the best peers. Compare companies. In seconds.
Take advantage of our predefined peer groups and unique tools for the identification of the best comparable companies — even within highly specific industry sectors. After saving your peer group, access market multiples and financial ratios in a single click. And don't worry, full calculation transparency is available.
Peer Groups
Infront Analytics provides you with predefined lists of comparables. You can edit them to add more companies or to refine them focusing on a specific industry sector. Moreover, you can create your own list of peers.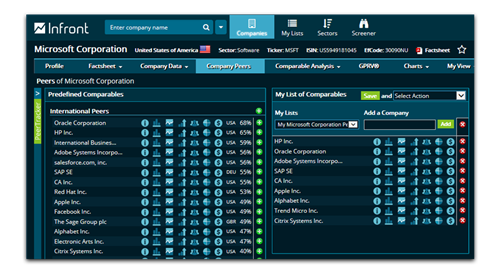 Comparable Valuation
Compare company valuation, multiples, and more in just a few clicks.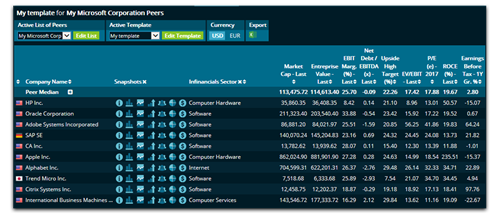 Custom reports. No expertise required.
Build your comp table on the web and export it to Excel in one click. When you need to refresh your data, it's just one more click. Want a full company report in PDF format? Again, you are just a click away. If you have more time, you can even browse our model library.
Company Factsheet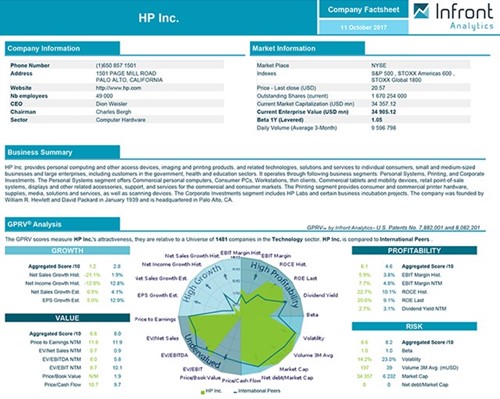 Data Export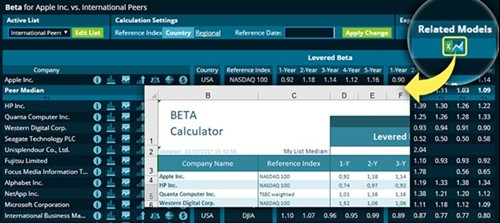 Excel Modeling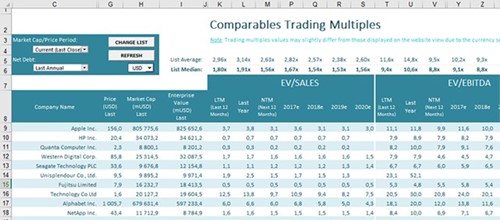 Market Analysis
Top-down or bottom-up? We can do both. To analyze the market from the big picture all the way down to individual companies, we help you identify which industry sectors or market indices are performing best and pinpoint relative differences between comparable companies.
Market Screener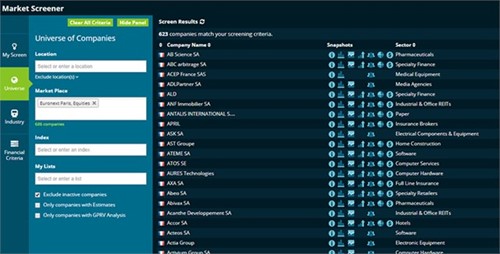 League Tables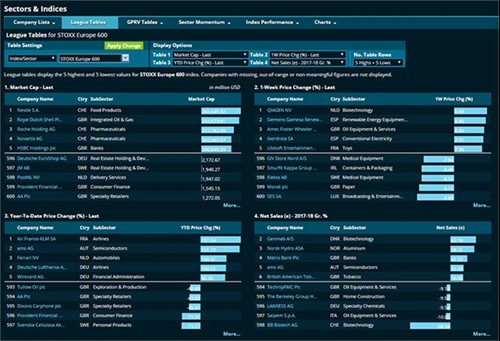 Index/Sector Analysis