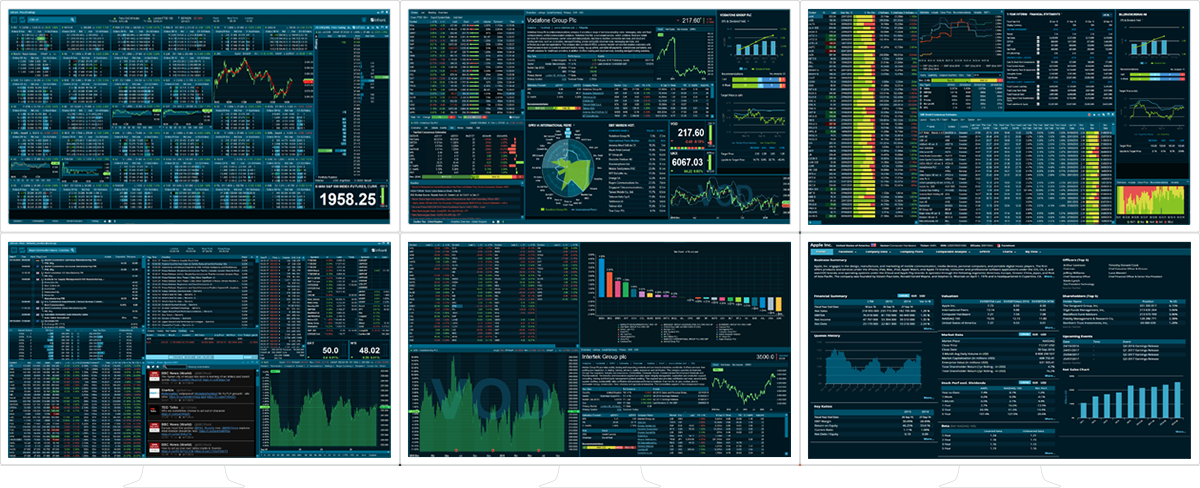 Professional-grade trading terminal
The Infront terminal is a multi-asset terminal used daily by thousands of professionals to discover new investment opportunities, analyze the market and execute trades safely, reliably and electronically.
Trade with over 600 counterparties
The Infront terminal is pre-integrated with multi-broker trading networks such as NYFIX, allowing you to connect quickly and easily with over 600 global counterparties.
Enlighten your world
Infront provides extensive real-time, delayed and historical data from over 55 exchanges, MTFs, Dark Pools, Systematic internalisers, inter-dealer brokers and more.
With up to 50% of the trades in todays equities markets happening outside the primary exchange, Infront gives you an opportunity to actually understand where, when and how instruments are trading.
See all market data available in the Infront terminal
From decision to execution
Infront offers API connectivity to a range of Portfolio Management Systems which offers full electronic integration from creation of orders in the Portfolio Management System to executing those orders on the markets.
Electronic Trading – a few highlights
| | |
| --- | --- |
| Limits and order validation | Using the Infront FIX trading gateway, order validation can be used to calculate portfolio margin and manage net-value limits – including Trading Power, Shorting and Credit Limits. |
| Anywhere | Infront offers both web platforms and Infront Mobile Apps. |
| Account Monitor | Compliance function for monitoring all validated accounts in the Infront FIX trading solution. |
| Algorithmic execution | The Infront terminal supports full implementation of algorithms or strategies provided by a broker. |
| Multi-asset | The Infront terminal can be set up to trade on any asset class, including equities, derivatives, FX, CFDs, fixed income, commodities, OTC instruments and more. |